About Edutech STEM+ Studio
Edutech STEM+ Studio is first of its kind in India designed to provide hands on education in Science, Technology, Engineering, Math and Language arts along other areas of the curriculum. This STEM Studio is aimed to bring together schools, students, teachers, parents, companies and STEM enthusiasts to provide education based on "learning by doing" that will last a life time. Edutech India is authorized partner for LEGO® Education in India.
Tomorrow's scientists and engineers are sitting in your classroom today, just waiting to be encouraged, inspired and activated. With a dedicated Edutech STEM+ Studio powered by LEGO® Education you can lift science and maths from the pages of a textbook and bring them to life.
As part of your Studio, we will develop a range of classroom packs that are designed for your hands on education needs.
Edutech STEM Studio – Bangalore
1075–A, HAL 2nd Stage, Indira Nagar,
Bangalore – 560008
Ph: +91 80 4112 3437
Email: infoindia@edutech.com
Edutech STEM Studio – Chennai
Crystal Lawn. No 20, 1st street, Haddows Road,
Chennai – 600006
Ph: +91 44 2833 0999
Email: infoindia@edutech.com

Children love to explore the world around them and they are constantly curious about how things work. In this program, children will be able to explore basic structures like towers, bridges, weight, balance and skyscrapers. They will experiment with concepts of balance, stability, buoyancy and much more. Introduce them to science and design technology concepts and they will get to use their imagination to design and build models of their own.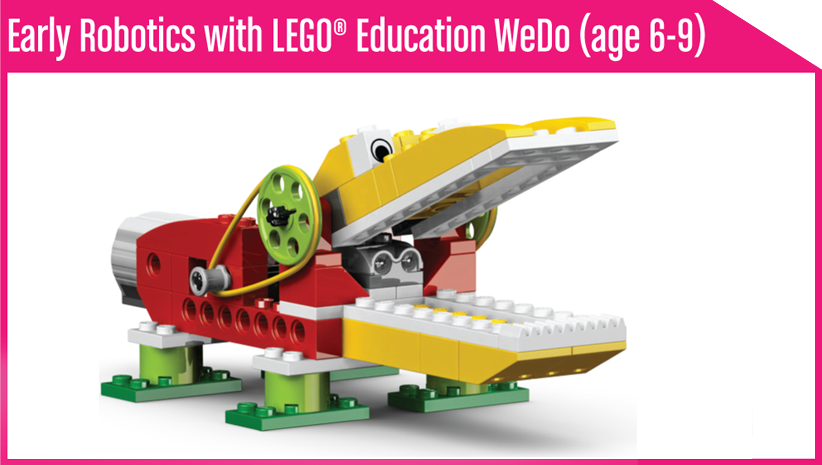 Children will learn the fundamentals of designing and building robots with the LEGO® Education WeDo Construction Set. They will build LEGO® models with working motors and sensors, use software to program their models, work with simple machines, gears and transmission of motion. Children will also explore a series of cross-curricular, theme-based activities while developing their ICT, communication and collaboration skills.
Subjects covered: Science, Math and English

Introducing the world of robotics-children learn to create simple computer programs that control the behavior of robots using LEGO® MINDSTORMS® software and robotics sets. Designed for children of eight years old and upwards, the programs teach programming and building skills step-by-step through playful topics. For older and
more experienced children, the programs provide opportunities to develop creative designs and engineering solutions.
Subject covered: Science, Programming, Maths and Communication
Included in your Studio is:
Preschool: Construction using LEGO® Education brick sets
Elementary: More to Math, Introduction to Machines and Mechanism – Gears, Pullys, and Wheels etc.
Robotics: Introduction to Robotics, Construction, Programming etc.
Program details:
After school program
Week end Program
In school Program
Competition training
Train the trainer program