We believe that a learner-centric approach, where the needs of the learner are the focus and genesis of all design considerations, yields the most effective curriculum design. Our experienced instructional designers are well versed in the use of strategies such as Active Learning, Blended Learning, Just-in-Time Learning, and various combinations of formal and informal learning to design curricula that guaranty the desired outcomes.
Methodologies used for curriculum development vary to suit the specifics of the case. However, all variations include the five essential elements: Planning, Visioning, Assessment, Improvement & Alignment, and Monitoring & Adaptation.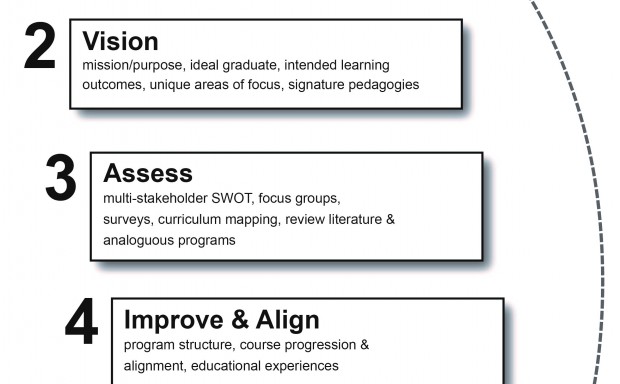 Our instructional designers work as extensions to your team, collaborating closely with your Subject Matter Experts (SMEs) and others to analyze source-content, define learning objectives, map content to learning goals, and formulate assessment strategies. The roadmap to the successful completion of a curriculum is reviewed, every detail scrutinized, and each stage rehearsed before it is rolled out to the audience.