Blackboard Collaborate provides a customized online experience for every participant, as hundreds and thousands of students can be reached simultaneously across campus or around the world. Our collaboration suite will help you transition from institution or instructor-centric learning to personalized, active learning. You can meet the needs of mobile learners, facilitate formal and informal learning, provide mission-critical professional development, and create a culture of collaboration. It also allows you to add virtual or blended online / onsite events.
Blackboard Collaborate has served over 5 billion minutes of live collaboration to more than 27 million session participants in 190 countries.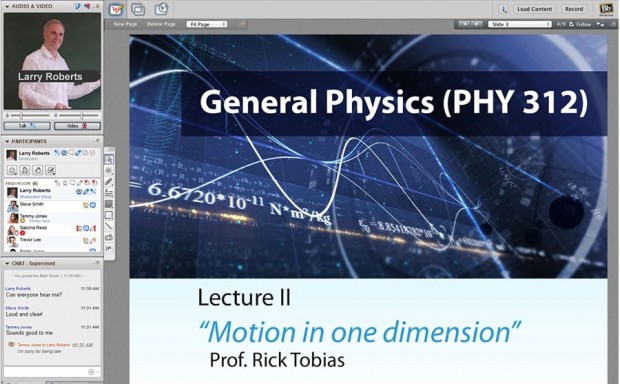 The collaboration suite supports:
Organizing and scripting session content ahead of time.
Transforming the teaching and learning experience with real-time online interaction.
Creating standalone files or industry-standard video files from recordings.
Seamless integration with popular learning and content management systems.
Powerful session administration tools.
Our solution goes beyond web conferencing with best-in-class web, audio, video, and social networking solutions that help you create a 21st century teaching, learning, and collaboration environment.
Mobile Collaboration: Anywhere, Anytime. Any LMS!
Today's active learners have a need for speed. Give them the information they want, the connections they crave, and the personalization they demand—on the go with Blackboard Collaborate™ mobile web conferencing.
Join live sessions from iPhone, iPad, or Android device (including Kindle Fire HD)
Interact via text chat and two-way audio
View whiteboard content and shared applications
Use emoticons, hand raising, polls, breakout rooms
Connect from any learning management system
Stream or download recordings to any mobile device