You need an authoring tool that's powerful AND simple.
We built one.  And we didn't stop there.
Explore our entire line of e-Learning solutions of authoring tools!
About Lectora
As an e‑Learning pioneer, Lectora, our flagship product, has blazed the trail as the first authoring software making rapid e‑Learning simple and cost-effective.
* The global 2000 companies in over 125 countries depend on Lectora e‑Learning authoring tools *
Powerful development tools
Need to make an e-Learning course? Want to keep your employees engaged in mandatory training? You've come to the right place! Whether you want to work from your desktop or in the cloud, it's easy with Lectora.
Create your perfect e-Learning solution with any of these powerful tools.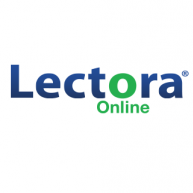 Lectora Online – Authoring in the cloud.
Lectora Online is the easiest way to develop your e-Learning content in the cloud. Whether you use a Mac or PC. you can create. review and collaborate with your team anywhere. Work with your team of developers. designers and subject matter experts across offices. states and even the globe. Create assignments and track completion throughout the development process-all in real time.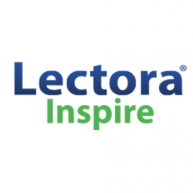 Lectora Inspire – Simply powerful.
Power. Ease. Value. You get the whole package with Lectora® Inspire. Get started right away with the intuitive interface and easy-to-use tools. wizards and custom templates. Lectora Inspire allows you to create an e-Learning course from scratch or with a template-the possibilities are endless. This powerful authoring tool comes packaged with 3 other awesome tools: Camtasia®. Snagit® and Flypaper™.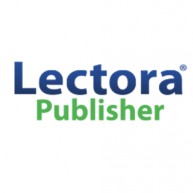 Lectora Publisher – Everyday easy authoring.
Create amazing content at rapid speeds using Lectora® Publisher
e-Learning authoring software. The sleek interface makes it easy to develop courses fast with access to all the tools you need. Use the Title Explorer and thumbnail view to navigate and edit your course quickly.
Reviewlink – Simple and streamlined collaboration in the cloud.
Share and review e-Learning courses with your team using Reviewlink™. the cloud-based review tool. Review      and communicate with your team no matter where you are. It's easy to track the status of comments. edit content and mark comments as "fixed" to keep everyone on track throughout the entire review cycle.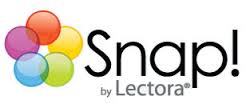 Snap! by Lectora- Rapid e-Learningwith PowerPoint.
Discover PowerPoint authoring for rapid e-Learning development with Snap! by Lectora®. Quickly create compelling e-Learning content with easy-to-use wizards    and intuitive icons. Forjust $99, you can make stunning e- Learning courses. effective presentations and fun interactive content-faster than ever before