With online programs playing a critical role in the success of your educational strategy, your organization needs an infrastructure that supports not only the needs of its students today, but can also scale quickly and safely for the learners of tomorrow. Program growth, service up-time and effective change management are equally important to meeting the long-term goals of your organization—and the high expectations of the students you serve.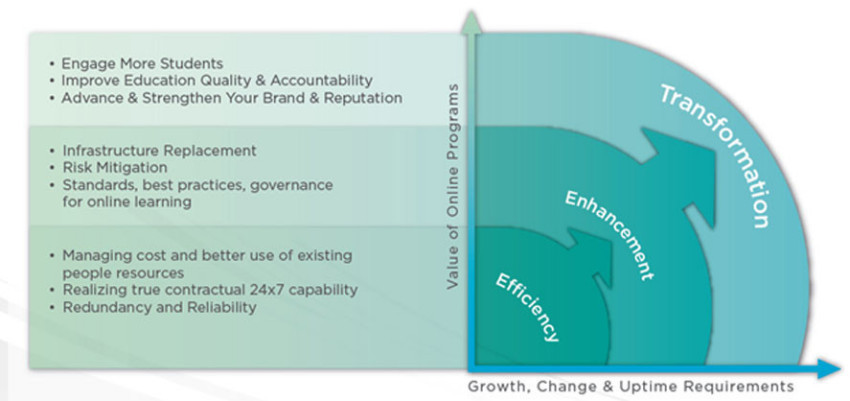 Why Blackboard Managed Hosting?
More than 900 educational organizations worldwide deliver a better educational experience with Blackboard Managed Hosting using best-in-class cloud based services, infrastructure and expertise.
Experience: Blackboard has helped hundreds of institutions address similar challenges. We bring over 11 years of education sector experience and insights in helping clients solve the issues they're facing.
Expertise: Our team of over 200 industry experts across four continents is skilled both in Blackboard applications and in managed hosting, enabling us to provide superior customer support and technical service.
Scalability & Security: We only use top-tier data centers and redundant infrastructure, deploying industry best practices to provide scalability and security.
Relationship & Stability: We're a stable partner, committed to education, with the resources to continuously innovate across the learner experience while delivering the relationship simplicity and accountability of a single provider.