Edutech offers Assessments Technology, Question Banks, test deliv­ery services for – Admission tests, Internal tests, Semester exams, Language proficiency tests and Campus Placement & Recruitment tests.
Edutech represents Questonmark a world leader in learning and assessment management systems used by thousands of universities, colleges and millions of students. The Questonmark Perception Assessment Management System is a cost-effective and easy way for institutions to create organize, schedule and deliver Exams/ Assessments though conventional Pen & Paper or online formats and then view the results using different report types.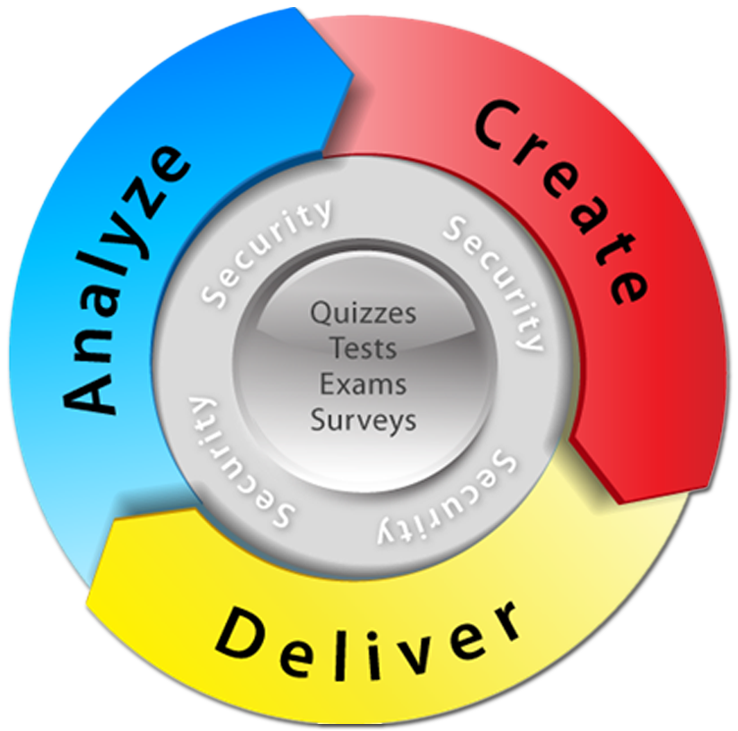 Questionmark's Products and Services
Questionmark provides a range of technologies and services that enable organizations to measure knowledge, skills, and attitudes securely for certification, regulatory compliance and improved learning outcomes:
Questionmark OnDemand
Scalable, flexible SaaS solution with available 24/7 Support: Questionmark OnDemand provides comprehensive assessment authoring, delivery and reporting — all without worrying about hardware purchases, upgrades, and maintenance expenses.
Questionmark Perception
The Questionmark Perception assessment management system enables educators and trainers to author, schedule, deliver, and report on surveys, quizzes, tests and exams.
Questionmark Live
Questionmark Live lets you easily write questions and then export them for use in Questionmark Perception or Questionmark OnDemand. Subject matter experts (SMEs) can access this powerful authoring tool anytime, anywhere.
Questionmark Connectors
Questionmark Connectors interface directly with a variety of management systems, programs and online tools. Questionmark's commitment to industry standards makes it easy to integrate Perception with other products.
Solution Services
Questionmark Consulting Services help customers holistically plan their assessment systems, effectively merge them with existing applications and launch them successfully.
Mobile Apps
Deliver surveys & quizzes to iPhone, iPad and Android devices.
Questionmark Secure
Secure browser designed for delivering high stakes tests and exams.
Training Services
Questionmark provides a variety of training opportunities, whether you're looking to get the most out of Questionmark Perception or to learn best practices for writing sound questions and creating effective assessments.