The earliest 3D printing technologies, visible in the late 1980's, have come a long way. 3D printing is commonly referred to as "additive manufacturing", where an object is created by laying down successive layers of material until complete. Think of each layer as a thinly sliced cross-section of the final object.
The Dremel 3D Idea Builder utilizes a specific technology called Fused Filament Fabrication. In this process, the printhead or "extruder" heats or "melts" a spool-fed filament so that it can be easily laid down. This heated filament then quickly cools and hardens so that the next layer can be applied.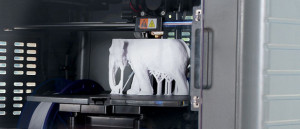 Ultimate in Simplicity
It's fast and easy to begin printing right out of the box. Download free, print-ready models from around the web or from dremel3d.com. Go further and discover free 3D design software from dremel3d.com and make your own creations.
Unsurpassed Reliability
Dremel has been inspiring and empowering making since 1932, with a proven track record of developing innovative tools needed to create successful projects.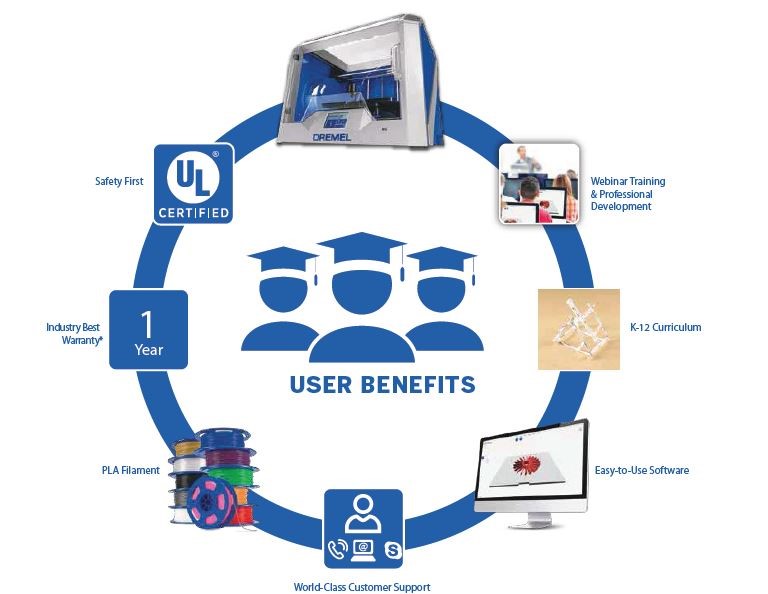 3D Printing – A Major Catalyst for STEM Learning and Innovation
3D printing promotes 21st century learning and is growing as a fundamental technology to master in STEM fields. Combined with other virtual resources, students of today are preparing for the jobs of tomorrow in order to reach new levels of thinking and problem-solving.