What is 3D Printing?
The earliest 3D printing technologies first emerged in the late 1980's. They've come a long way. Today, 3D printing is commonly referred to as "additive manufacturing", in which an object is created by laying down successive layers of material until complete. Think of each layer as a thinly sliced crosssection of the final object,.
The Dremel 3D idea Builder uses a specific technology called Fused Filament Fabrication. With this process, the printhead or "extruder" heats or "melts" a spool-fed filament so it lays the filament down easily. This heated filament then quickly cools and hardens so the next layer can be applied.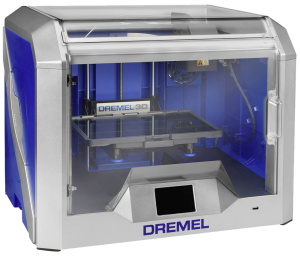 Why DREMEL
Extreme Reliability
Dependability ensured through 1000's of hours of testing..
Start Printing in Minutes
Start your first print within 15 minutes of unboxing your printer Bed levelling is a breeze with the built-in levelling system.
Peace of Mind
Leave the printer in a classroom without worry. Our fully enclosed design is UL approved.
Best 3D Service on the Planet
Free lifetime customer support available from our All-American team based out of Racine, Wisconsin. We work hard to answer your questions quickly with any means possible and are backed by a team of expert engineers to help you through any situation.
EASY, SAFE & TRUSTED!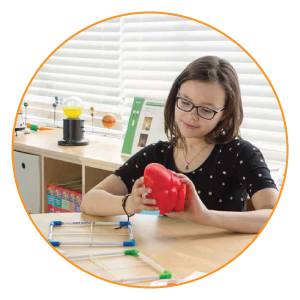 Easy-to-Use
Fastest out-of-the box usability in the market and easy-to-use software. Build objects within minutes.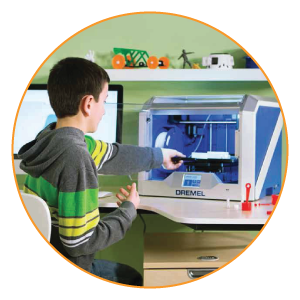 Safe
Dremel was the first manufacturer to receive UL certification for its 3D printer.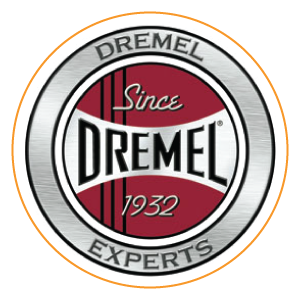 Dremel Reliability
Dremel, a trusted brand for over 80 years, has designed the 3D Idea Builder with simplicity at its core. Backed by a full 1-year warranty, it's built to last.
One Complete Solution
When you purchase a Dremel 3D Idea Builder, you are getting more than just a 3D printer with software and filament. You are also getting world-class 1:1 customer support, professional development, curriculum-based lesson plans and peace of mind with UL certification and the industry's best warranty.
3D Printing – A Major Catalyst for STEM Learning and Innovation
3D printing promotes 21st century learning and is growing as a fundamental technology to master in STEM fields. Combined with other virtual resources, students of today are preparing for the jobs of tomorrow in order to reach new levels of thinking and problem-solving.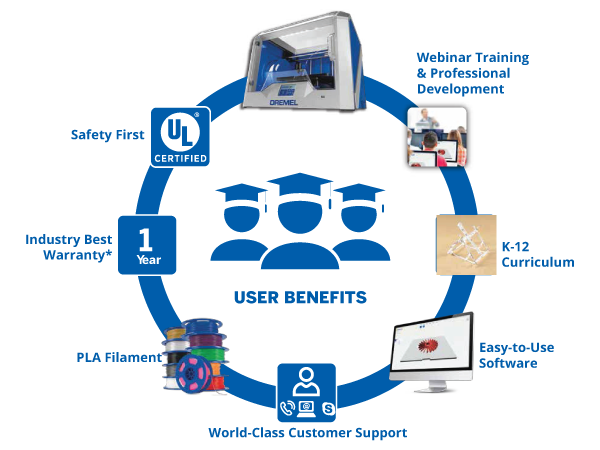 Mobility Solution
With the Dremel Mobility Solution, you can easily transport your Idea Builder anywhere within the building or across the campus.
3D Modeling Software
Students and teachers can create their models using a computer and a 3D modeling program such as Tinkercad and 123D Design. There are many options available that make designing 3D objects easy, instructional and fun. Once a model is created, the design file is then sent to the 3D printer. The printer forms the digital model into a real, tangible object students can hold, study and analyze.
Easy-to-Use Software
When working with print-ready files, Dremel 3D software gives you the ability to change your object's location, orientation and size on the build platform. Plus, the build settings allow you to customize both the build quality and build infill and speed control.

Technical Specification
Printing Technology
Fused Deposition Modeling
Extruder
Direct Drive
Single Extruder
Build Volume
10 x 6 x 6.7in
402 cubic inches
Z-Layer Resolution
100-300 microns
Materials
PLA
Filament Diameter
1.75mm (0.069 in)
Nozzle Diameter
0.4mm (0.014 in)
Print File Type
.G3DREM
.gcode
Internal Storage
8GB
Operating Interface
4.5" full color IPS touch screen
Build Platform Leveling
Semi-automated Leveling
Software Bundle
Dremel DigiLab 3D Slicer – Based on Cura (Desktop); Included Dremel Print – Based on 3DPrinterOS (Web-Based)
Extruder Maximum Temperature
230°C
Operating Temperature
16-29°C
Input Rating
100-240V, 47-60Hz, 0.85- 2.3Amps
Connectivity
Wifi, USB, Ethernet
Dimensions
20.25 x 16 x 15.9 in